Hundreds are expected to attend the dedication of a new synagogue in Park City this evening.
The members of the Temple Har Shalom congregation decided on this project five years ago. They dreamed big, commissioning a world-renowned architect and stained-glass artist.
Home has sacred meaning to those of the Jewish faith, and this temple is the new home of congregation Temple Har Shalom, which translates into "a synagogue in the mountains of peace."
Members of the congregation have been meeting for years in a Park City office complex. This new house of worship stands as a testament of their love for their faith.
"Their desire to pass that on to their children and to have that kind of place and that kind of symbol, even in the Utah community, is really something special," said Tamar Havilo, cantor of the Temple Har Shalom.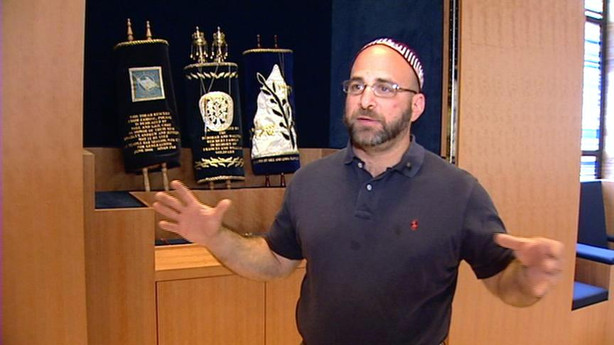 The new temple makes a statement about this congregation's future, but it also contains some very touching reminders of the past.
Their Torahs, or sacred texts, are gifts. One such Torah is described by Rabbi Joshua Aaronson: "From a community in Poland, that was decimated under the Nazis and has been rescued and has been refurbished and has been restored to a point where it can now be used in ritual services," he said.
The floor-to-ceiling windows reveal beautiful vistas on two floors, which include a conference room and classrooms that will be available to the community.
For tonight's dedication, the members of the congregation of Temple Har Shalom are expecting 600 guests. Many are government officials and people of other faiths.
"Ultimately, what this institution is about is relationships. Whether it's your relationship with God or a spiritual relationship or relationship with another human being, it's about relationships, enhancing relationships, and making the lives of Utahns better," said Rabbi Aaronson.
Gov. Jon Huntsman and several Summit County commissioners will be among the guests this evening. The ceremony, followed by festivities, begins at 6 p.m.
E-mail: cmikita@ksl.com
Photos
Related Links