Editor's note: In an earlier version of this story, KSL incorrectly said the siblings had a mental illness. We have corrected that and apologize for the mistake concerning diagnoses.
LOGAN — Like most mothers, Melanie Herrmann wants the best for her children. So much so that she's made it her mission to get answers as to why her children struggle with neurological challenges.
"I was looking for more answers and hope. I know their capacities can be enlarged," said Melanie. "If we do what we should, blessings will come for our efforts."
Nick Herrmann was born three months prematurely with brain hemorrhages on both sides of his brain.
"We knew Nick would have some challenges very early on," said Nick Herrmann's mother, Melanie.
Fortunately, Melanie studied early childhood development in college. With that background, Melanie said she knew she had to at least try to help stimulate her son's brain as much as possible.
But over the years, Melanie only saw subtle improvement, if any, in Nick's conditions.
Because of a nonverbal learning disorder and cerebral palsy, Nick says it's difficult for him to be aware of social situations because the processing speed of his brain is a lot slower than most of his peers.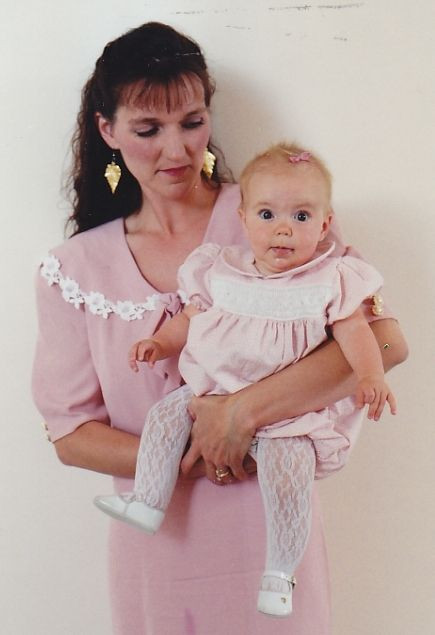 "Kids were always thinking I was a little cuckoo," said Nick. "I guess I got a little scared of social situations."
"He got to a point as a teenager when doctors told Nick should be grateful for his circumstance and that he should accept it and move on," said Melanie.
For a moment, Melanie concurred, but after seeing her son's determination not to give up hope, she decided she wouldn't stop looking for answers.
That desire became even stronger when Melanie realized her daughter, Tessa, was also struggling.
"(When Tessa was) about 5 or 6 years old, I noticed that she was practicing piano and then (all of a sudden) she would just stop," said Melanie. "I thought that was odd. Even in family prayer she would just stop. We'd poke her and say 'Come on, pay attention.' We (later) found she had a seizure disorder."
"I was really confused. I didn't really know what was going on and it was really embarrassing for me," said Tessa Hermann Elder. "
Seeing her children struggle every day brought Melanie to a low point in her life, but she never gave up hope.
"That's why we live day to day," said Melanie.
After years of searching, Melanie finally came across an interview of a doctor that would change her family's lives forever.
"Every word I was engaged with. Every topic and thought there was somebody that I thought this information would be helpful (to)."
Melanie immediately ordered Dr. Norman Doidge's book titled "The Brain's Way of Healing."
Melanie says she finally received explanation as to why her children were having mental blocks.
---
I wanted it so badly. I wasn't going to let the pill bottle determine who I was. I'm a nurse and it was hard but (neuroplasticity) is really rewarding.
–Tessa Herrmann Elder
---
"Basically when the brain is damaged or desynchronized, it's working very hard at firing all these signals but they're very noisy and they're not helpful," said Doidge. "So what you do is you give the brain the information it needs through the patterns of energy. You re-awaken the surrogates that have gone dormant. Once you re-awaken the circuits and get them processing information, they get all the exercise they need through every day activities."
Thanks to neuroplasticity, Nick was able to serve a full-time LDS Church mission in Florida.
Tessa saw success in her life, too: She became a nurse and got married.
"I wanted it so badly. I wasn't going to let the pill bottle determine who I was," said Tessa. "I'm a nurse and it was hard but (neuroplasticity) is really rewarding."
Tessa says the way you change your brain's thought pattern is like a skier paving new pathways on a snowy mountain.
"When a bad thought comes in, I automatically steer it somewhere else. Pretty soon I didn't have those thoughts anymore. Then I created new thought patterns. It's crazy. It takes time and effort but it really works."
"Neuroplasticity has changed my life," said Nick. "It might not work (for you) but you might as well try."
If you'd like to get more information on neuroplasticity, Doidge is coming to Salt Lake City on Tuesday, March 31. His lecture is at the Grand America from 7-9 p.m.
To reserve a ticket, visit avalonhillsfoundation.org.

Email: jjacobson@ksl.com Web: Jen-Jacobson.com
Photos
Related Stories
0 Pending Comments
Sorry, we are not accepting new comments on this story, but if you have more to contribute please email
newstip@ksl.com
Showing of 13 comments
Sorry, we are not accepting new comments on this story, but if you have more to contribute please email
newstip@ksl.com