Jed Boal reporting
The campaign trail is a very different challenge for each of the three main presidential candidates still alive. Right now, John McCain has the advantage of campaigning like a front-runner, Barack Obama is operating like he's headed for November, and Hilary Clinton is scrapping to stay in the game.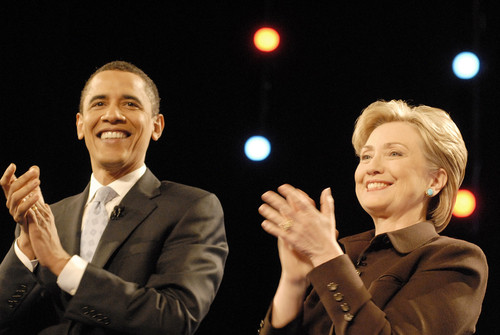 John McCain can set his sites on the general election and take steps to choose a running mate. Barack Obama is quietly doing the same, showing new signs that the fight for the Democratic nomination is over. Political pollster Dan Jones says, "I do believe Mr. Obama is going to be the Democratic nominee."
In an exclusive Dan Jones and Associates poll for KSL-TV and the Deseret News, we asked voters who they like in that match-up. McCain tops Obama 62 percent to 27 percent.
The last time Utah went for a Democrat in a presidential election was in 1964. But Jones expects Obama to make a better showing than Kerry in 2004, who picked up 26 percent of the vote. He said, "I think this will be a closer presidential race this year than it's been in many, many years for a Democrat."
That's especially likely if young voters turn out. Jones says, "I find the 18- to 24-year-old voter more energized right now about the election in 2008 than any election I've covered since Kennedy ran in 1960."
Hillary Clinton pressed on in Florida, continuing pleas that the delegates from the renegade primaries of Michigan and Florida be counted. In a match-up with Clinton, Utahns pick McCain by an even larger margin. If, or when, Clinton leaves the race, Jones thinks Obama's support will grow. He says, "They've got to unite it. They're going to beat Mr. McCain nationally and even come close in the state of Utah."
One final observation from Dan Jones tonight: if Mitt Romney is on the ticket with McCain as the vice-presidential candidate, Jones says no Democrat picks up more than 25 percent of the Utah vote.