Ed Yeates Reporting
Four year old conjoined twin girls are doing well tonight at Primary Children's Hospital after a surgery to prepare them for separation next month.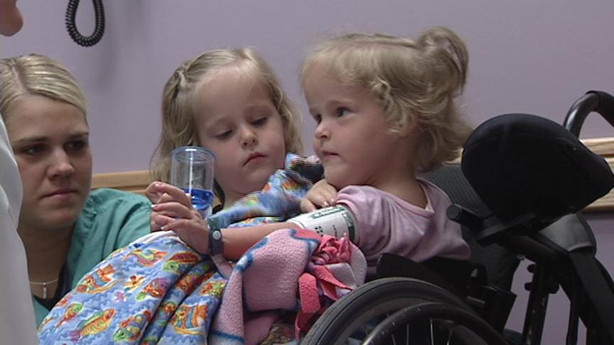 Erin and Jake Herrin brought their daughters to Primary Children's Hospital early this morning for the first step in what will be a long process to separate the two girls.
Joined or unjoined, these girls are beautiful, and it's been a difficult four years for Erin and Jake making this decision. But they say they're at peace, knowing this is the right thing to do for their daughters.
Erin Herrin, Mother: "I've never felt the peace that I did the day that we decided that it was the right thing to do."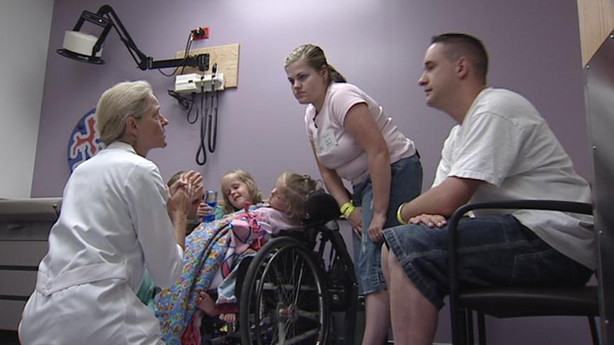 Early this morning, Kendra and Maliyah arrived at Primary Children's for the first surgery, one needed to prepare the girls for separation 39 days from now.
Though not joined at the head, this will be a challenging separation since the two share a pelvis and a fused liver. The liver can be split. They also share a kidney, so one girl will need a kidney transplant.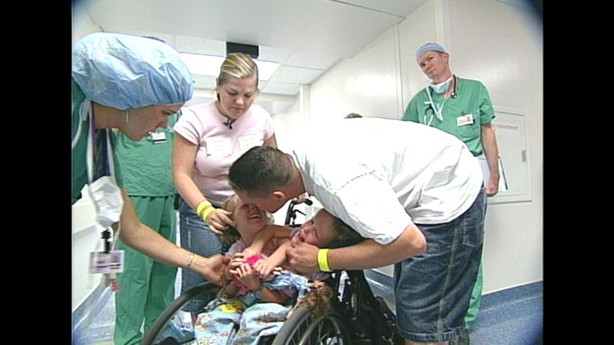 The twins will also need some prosthetic leg support after separation.
Today, surgeons implanted what are called expanders into the twins. Between now and July 31st, those expanders will stretch the skin - giving surgeons a covering for the kids once the separation occurs.
Faizi Siddiqui, M.D., Chairman, Plastic Surgery, PCMC: "The expanders went in great. I think we're going to have great success with it."
In the weeks to come, the girls will stay in a special sand bed.
Faizi SIddiqui, M.D., Chairman, Plastic Surgery, PCMC: "Placing them in a special sand bed, which minimizes pressure on the skin. And that's why they'll remain in the hospital until the expansion and separation is done."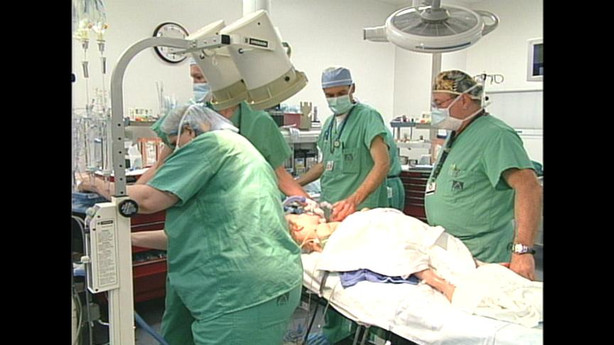 Erin and Jake know the risks, know what could happen. While there are no guarantees with something this complicated, the surgical team is optimistic.
Rebecka Meyers, M.D., Chair, Dept of Surgery, PCMC: "We wouldn't be doing this is we didn't think both girls would survive, if we were not pretty sure they would be okay."
Even though conjoined, Kendra and Maliyah are in remarkably good health. The caring and loving from the Herrin family is more than evident with these girls. So the twins are beginning this long process with a lot in their favor.
Erin Herrin, Mother: "It's nice to know with assurity that we are doing the right thing. It's nice to have somebody say, 'Yes, you're doing what you're supposed to,' and to have the support you need, because you need support. You can't do it yourself."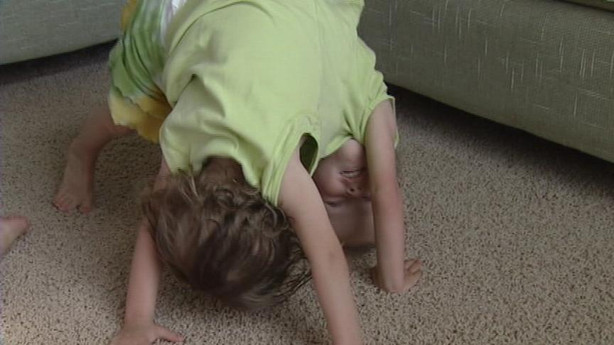 "Okay" is where Erin and Jake are coming from as well, even though the separation is 39 days away.
Jake Herrin, Father: "We just asked them last night, 'When you guys are separate, do you want to sleep in one bed or separate beds?' And they said they wanted to sleep in separate beds."
Come July 31st, Kendra and Maliyah will be the third set of conjoined twins separated at Primary Children's in the last decade.