Alex Cabrero reporting
In just a couple of months, the former compound where FLDS leader Warren Jeffs used to teach will be no more. The building will be torn down to make way for new houses.
One former member says it's about time.
We spoke one-on-one with Jeff's nephew who didn't have good experiences at the former Alta Academy.
Brent Jeffs knows he had good times with his friends inside, but those aren't the memories he has of this place. Instead, all he says he can remember, is when his uncle, Warren Jeffs, sexually assaulted him several times.
Brent Jeffs: "I was in every room of the building, the green carpet especially."
Amazing, how your brain can bring you back, just by looking at some pictures.
Brent Jeffs: "We'd play hide and go seek down the halls and stuff."
It's been a long time since Brent Jeffs was a student in the building, close to 15 years. But looking at the video we showed him of the place, it all came back like it was yesterday.
Brent Jeffs, Former Alta Academy Student: "Tons and tons and tons of memories. Looking at all this and everything else, it's just my whole childhood, my whole entire life was in that building mostly."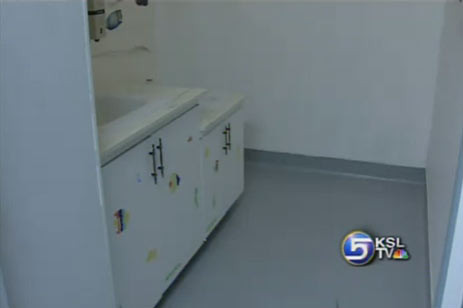 But it's the memories of a particular bathroom Jeffs wants to forget. That bathroom is where he says his uncle, Warren Jeffs, current leader of the FLDS church, sodomized, assaulted and raped him, all in the name of God.
Brent Jeffs, Former Alta Academy Student: "Well, he knows what he did. He knows he's guilty because he hasn't come forward, and he's running and running and running. The only thing I want is for justice to be served."
Jeffs filed a lawsuit against his uncle. But like all lawsuits against Warren, he has to be found first.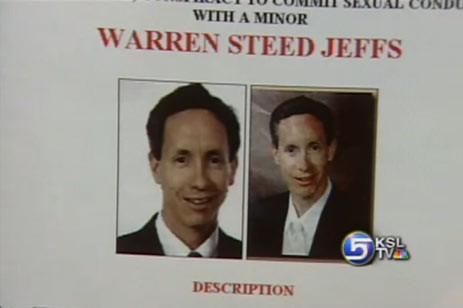 Brent Jeffs, Former Alta Academy Student: "That's the saddest part. I don't get how the people don't wake up and see that he's a complete coward, and why do they even follow someone like that?"
Video of Warren inside Alta Academy years ago recently surfaced. The building is now a non-profit place, but it will soon be demolished. However, the memories... the scars... Brent says, will never go away.
Brent Jeffs, Former Alta Academy Student: "It's really hard to get to this point, but you know what? You just keep going and going and everything will turn out
Brent says his other two brothers were also sexually abused in this building. One of them, Clayne, committed suicide a few years ago.
Related Links