SALT LAKE CITY -- A 73-year-old marathon runner from Utah outpaced people far younger Monday during the Boston Marathon. In fact, this was Richard Carling's 33rd Boston Marathon.
For Carling, the secret to running secret isn't about the miles. Instead, it's about putting one foot in front of the other.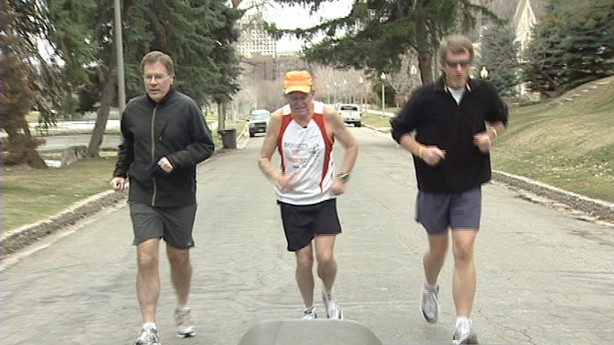 He got his start after a health scare when he was serving as a legislator years ago. The stress got to him on the Senate floor. It came as a pain in his arm and a cold sweat.
"They said I'm right on the verge of a heart attack and unless I do something to get rid of the stress, I wouldn't be around," Carling explained.
He got his start by running just a couple blocks east of the capitol. KSL's Duane Cardall interviewed Carling in 1978 for a documentary on marathon runners. Now, in 2011, he's completed his 135th marathon.
His goal for this one was five hours. "In my mind, I can still run a 2:30 marathon, but my body is a little harder," Carling said.
His runs are far from solitary, and he counts a good group as part of the reason he's been so successful. The group of politicians has always been an eclectic mix of people; sometimes personal, sometimes political. They hash out issue by issue, mile by mile.
If you happen to catch Carling on one of his runs, he won't let you just pass by. There's not a person he doesn't attempt to recruit. It doesn't matter if they're 9 or 90, they're all new running buddies.
Carling's final time in Monday's Boston Marathon was just shy of his goal: 5 hours, 10 minutes and 35 seconds.
Email: sdallof@ksl.com
0 Pending Comments
Sorry, we are not accepting new comments on this story, but if you have more to contribute please email
newstip@ksl.com
Showing of 0 comments