OGDEN -- A volunteer swim coach with the Ogden School District has been arrested for investigation of having a sexual relationship with a student on a swim team.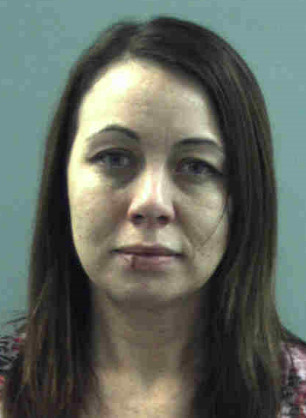 Jamie Waite, 34, was booked into the Weber County Jail for investigation of four first degree felonies, including two counts of rape of a minor and two counts of sodomy of a minor.
The alleged victim was a 17-year-old male swimmer, a high school senior, who investigators believe had a relationship with Waite from November until late February when he called it off, reportedly saying he did not feel good about the activities taking place, said Ogden Police Lt. Scott Conley.
Waite and the victim had reportedly known each other since his sophomore year. Waite has been employed as a volunteer swim coach for four to five years, Conley said. An inappropriate relationship began in November, he said. The sex acts allegedly occurred at Waite's home.
Police were notified of the illegal sexual activity a week ago by adult third party acquaintances of Waite who were concerned over statements she made about herself and the boy, Conley said.
"They felt the relationship was inappropriate," he said.
Because of undisclosed statements that were made during the investigation, detectives are concerned there may be other victims. If anyone has information about Waite or other possible victims, they can call police at 801-629-8276.
E-mail:preavy@ksl.com
0 Pending Comments
Sorry, we are not accepting new comments on this story, but if you have more to contribute please email
newstip@ksl.com
Showing of 0 comments