SALT LAKE CITY -- Two Doritos ads produced by Utahns aired at the beginning of the Superbowl Sunday afternoon. One of them just topped USA Today's Ad Meter -- and that means the director has won $1 million.
---
My fiancee and I won a million dollars last night, which is why we haven't slept.
–J.R. Burningham
---
J.R. Burningham was the creator of the "Pug Attack" Doritos ad.
Monday morning he told KSL News, "We didn't know if (the commercials) were going to screen. They kind of warned us what sections commercials were going to screen in. The moment you saw the first frame of your commercial, you didn't watch it anymore. We've all seen it so many times anyway. But it was just absolute cheers, pandemonium."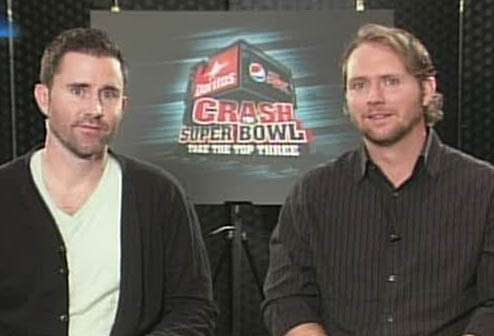 Burningham's family learned the news Sunday evening, and his mother, Kati, spoke to KSL News about the win.
"I am elated beyond belief!" Kati Burmingham said. "Because J.R. and Tess had been working at this and sacrificing, and mortgaged themselves to the hilt with student loans, and didn't take jobs because they've just been pursuing these dreams of producing and writing and directing movies that they have created."
The ad called "The Best Part" also aired during the Super Bowl. It was created by Tyler Dixon.
"At the beginning of the group of commercials you'd sit there and as soon as one frame of your ad came up, everybody kind of mobbed you. It was an amazing feeling," he said.
The top ranked ad was worth $1 million, second place $600,000 and third place $400,000. "Pug Attack" tied with a Budweiser commercial for No. 1.
Both Burningham and Dixon say they plan to produce more commercials.
Related Stories
0 Pending Comments
Sorry, we are not accepting new comments on this story, but if you have more to contribute please email
newstip@ksl.com
Showing of 0 comments