SOUTH SALT LAKE — Officials believe the murder weapon used to beat a 5-year-old girl to death was a spatula, according to a search warrant released Thursday.
The mother of the girl was charged three weeks ago with first-degree felony murder after prosecutors say her 5-year-old daughter was found bruised and beaten to death in late July. Police responded to the parent's South Salt Lake apartment at 726 W. Timbercreek Way (3875 South) on the report of a child in full cardiac arrest on July 27 and emergency responders pronounced her dead at the scene.
The girl's mother, Angeles Cadillo-Castro, initially told officers that the little girl was at home watching her 2-month-old brother, and later said a babysitter had been watching the two children from about 9 a.m. to noon.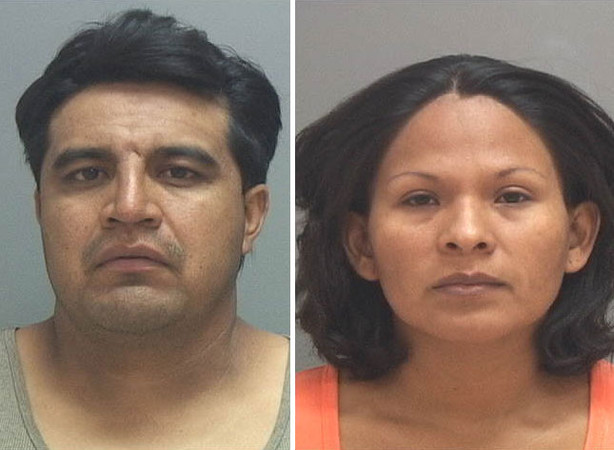 The 31-year-old defendant told police when she arrived at home she couldn't wake her daughter and called her husband at work, court documents state.
The victim's father, Gerardo Jesus Espindola-Olvera, advised his wife to try to rouse the girl and when the victim didn't awaken he drove home and immediately called 911, prosecutors say. Investigators submitted a search warrant Thursday to look into the phone records of both parents to determine where each party was when they made cell phone calls on the day of the crime.
Crime scene investigators were called to the victim's residence after police noticed severe bruising on the upper and lower extremities and both legs and thighs of the little girl. Officers reported in the search warrant the bruising appeared consistent with multiple high impact blows with either an object or hand. Police also reported a rolling pin on the dresser in the bedroom where the victim was found.
Upon further investigation, crime scene detectives noticed additional injuries on the victim's back consistent with a "severe and prolonged assault" and numerous lacerations consistent with being hit with an unknown type of instrument, the affidavit states.
Investigators collected two parts of a broken stainless steel and plastic spatula from the scene. The lower part of the spatula was found in a garbage can next to the kitchen and the upper portion was located in a utility drawer in the kitchen, the search warrant states.
Detectives took the pieces of the spatula to a pathologist with the Utah State Medical Examiner's office for comparison to the injuries on the victim's back, legs and buttocks. The pathologist found the victim's injuries "consistent with the use of this spatula to inflict the injuries," the search warrant states.
Police arrested both parents but only the victim's mother has been charged. Investigators submitted a search warrant to gain access to phone records. A Cricket subpoena compliance reply stated they were unable to carry out the search warrant because the subscriber number(s) had been transferred to another carrier.
E-mail: legroves@desnews.com
Related Stories