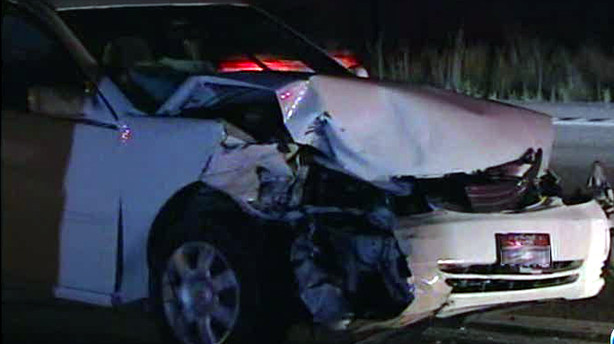 UTAH COUNTY -- A woman is in custody after her car slammed into a Utah Highway Patrol trooper's vehicle on Interstate 15. Troopers say she was driving the wrong direction.
UHP received dozens of phone calls about a wrong-way driver on the freeway in the American Fork-Lehi area around 9 p.m. Wednesday. Troopers say the woman had hit one car and almost hit several others.
A trooper from Utah County saw a white sedan headed north in the southbound lanes. As he spun his cruiser around to catch the car, the sedan slammed into his vehicle head on.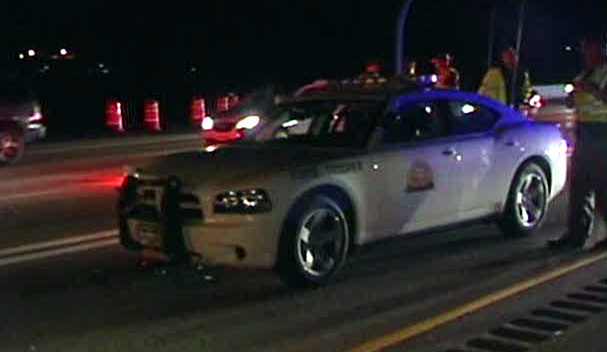 UHP's Sgt. Anthony Carrubba says, "He was able to walk to the ambulance on his own, didn't need to be on a stretcher or anything. (It) sounds like he's going to be OK."
The driver of the wrong-way car was treated at the scene for some bumps and bruises before she was taken into custody. No other injuries were reported.
Troopers believe she was under the influence of prescription medication.