SALT LAKE CITY — Ansley Funes' hard work paid off Saturday night when she was crowned Miss Teen Utah International.
During the pageant at Wasatch Junior High, Funes did an onstage interview, danced, performed a fitness routine and modeled clothing.
In addition to her big win, Funes also claimed the service award. For about 10 hours each week during the last year, Funes has volunteered at places such as the Timpanogos Regional Hospital Women's Center and at the Family Support & Treatment Center.
She feels this work is important because she always feels happier when she's serving others, she said.
"I always feel more connected, and it's something that helps me feel productive and doing something great with my life," Funes said. "... I'm also part of the Nationals (sic) Honor Society at my school, I'm the service representative, and from their logo of leadership, scholarship, success and getting involved in our communities is just something that I've learned personally that by helping others we can be a change and we can make a difference."
As part of the Miss Teen Utah International pageant, Funes worked on a platform focused "on mental fitness and how by being mentally fit and by being educated and involved in our studies and in the environment that we can be able to be ambassadors of change and get out there and make a difference in the world," she said.
Funes has moved many times, and every time she has moved she felt as if she lost her identity, she said. That led her to getting involved and doing community service.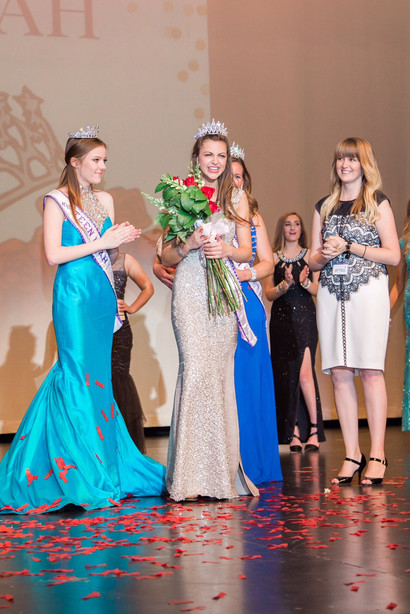 "It's something that I want other teens to know too that I have done so much with community service, with getting out there promoting teen awareness, with preventing suicide and crises," she said. "And that's just mainly what my platform focuses on just how we can prevent these crises and traumatic experiences by being involved and by getting out there and being educated."
In July, Funes will compete in Miss Teen International in Florida. She is working to get 200 more service hours before that pageant, she said.
0 Pending Comments
Sorry, we are not accepting new comments on this story, but if you have more to contribute please email
newstip@ksl.com
Showing of 7 comments
Sorry, we are not accepting new comments on this story, but if you have more to contribute please email
newstip@ksl.com