SALT LAKE CITY — In the wake of major public scrutiny, the Department of Corrections is cracking down on how they keep track of offenders.
"I think you're accountable for mistakes that you make, but what are you going to do to fix it," said Director of Adult Probation and Parole (AP&P) Jim Hudspeth. "I think there was a loss of public trust, so we wanted to reestablish that trust."
In the last six months, top officials with the Department of Corrections have resigned; others have been fired. There is new leadership in place, bringing with it a lot of changes. All efforts to keep our communities clear of violent criminals.
KSL went in depth, uncovering some of those mistakes, including one fatal mistake that claimed the life of a Unified Police Officer Doug Barney when he was shot and killed by parole fugitive Cory Henderson on January 17.
"We don't want to see any officer, any brother, hurt," Hudspeth said.
Since then, Hudspeth said changes have resulted in positive results. They've rolled out new technology to halfway houses across the state to keep parolees in check.
"We've seen a dramatic decrease in the amount of walkaways that we've had," Hudspeth said. "To ensure that we know where they are, we use GPS to track them."
In addition, AP&P has expanded it's partnership with the Utah Division of the U.S. Marshals Service's Violent Fugitive Apprehension Strike Team (VFAST) to apprehend more than 50 high-priority fugitives. AP&P has since assigned a full-time agent to the strike team.
"Having a full-time agent from AP&P has helped VFAST locate and arrest some of the most violent fugitives on our streets, making the community a much safer place," said Derryl R. Spencer, Supervisory Deputy U.S. Marshal and the leader of VFAST.
The Utah Department of Corrections has also made other operational improvements including:
• The implementation of a statewide broadcast system to all law enforcement agencies, notifying them of high-profile fugitives.
• The authorization of enhanced GPS monitoring in all community correctional centers (Including 5 UDC operated drug treatment facilities, such as Fortitude Treatment Center) as well as in AP&P offices throughout the state to assist with offender accountability and enhance public safety.
•The implementation of a pilot program in collaboration with the Utah Board of Pardons and Parole to detox parole violators at the Davis County Jail prior to admittance to Intensive Outpatient Treatment at Fortitude Treatment Center, Atherton Community Treatment Center or Northern Utah Community Correctional Center. This prevents offenders who are using from upsetting these sober-living communities and reduces violation and walkaway risk.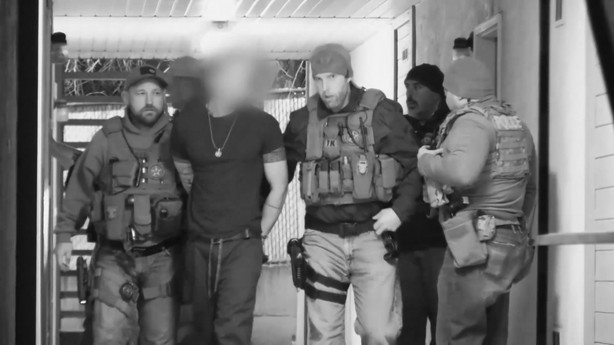 • Working with the Department of Public Safety to implement a watch notification system that allows AP&P agents to be alerted when a probationer or parolee has contact with law enforcement.
• Improving communication and consistency of operations throughout AP&P.
• Using the Department's Jail Contract Monitors to inspect community correctional centers to ensure policies and procedures were current and adequate to provide safe operations.
• Reviewing operations at community correctional centers with center directors to ensure programs are addressing offenders' risks and needs.
"Over the past six months, our AP&P staff has been engaged in an enormous amount of change, from tightening our operations to implementing key provisions of the state's Justice Reinvestment Initiative," Hudspeth said. "Their professionalism is at the core of these efforts and is making a tremendous difference in public safety. They had done an amazing job in a short time and we will keep moving forward as one and making a difference in people's lives."
Progress is also being made on the streets.
"Since February, we've brought a lot more adult probation and parole officers on to the task force," Spencer said.
The U.S. Marshal Service Fugitive Unit has expanded its efforts with the DOC, resulting in nearly 330 parole fugitive arrests in the last six months — 50 of them considered violent offenders. All of the changes are aimed at creating safer streets for everyone.
"That's our commitment to public safety — that's always our number one priority," Hudspeth said.
A new statewide broadcast system has also been implemented, notifying law enforcement agencies instantly when high-profile parolees reach fugitive status.
Contributing: Xoel Cardenas


Photos
Related Stories
0 Pending Comments
Sorry, we are not accepting new comments on this story, but if you have more to contribute please email
newstip@ksl.com
Showing of 22 comments
Sorry, we are not accepting new comments on this story, but if you have more to contribute please email
newstip@ksl.com