Today's Air quality:
Salt Lake/Davis
Weber
Cache
Utah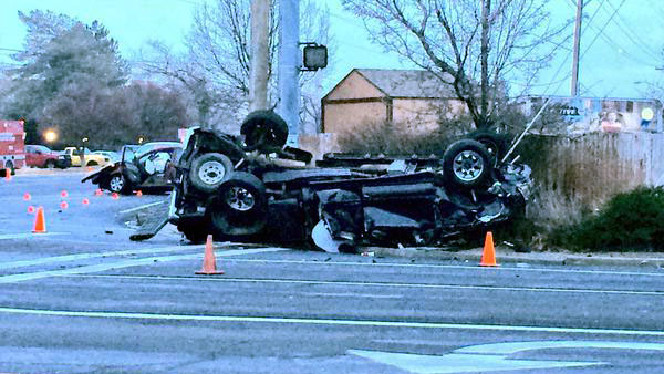 According to West Valley police, a truck ran a red light and hit a car near 4100 South and 2700 West.

SALT LAKE CITY - The difficult challenge of dieting and weight loss has now become a financial game. Utahns are paying big bucks not just lose weight but to reel in some cool cash while they're at it.
A new weight loss app called Diet Bet allows users to either play an existing weight loss game or create their own. While they can play with their friends, most of the time, users don't know who they're betting up against.
The concept is simple: the more people join, the more money there is to win. To make sure fitness fanatics don't cheat the game, users have another person take a picture of them on the scale with the numbers.
The hard part is for gamers to lose 4% of their body weight in 4 weeks. Whoever wins each gets to split the money. There's also a long-term game where players have six months to lose 10% of their starting weight.
The company boasts a success rate of 2 million pounds less, more than $8 million paid out to winners, and an average 9 pounds lost per player a month.
To join the party where the real winners are the losers, visit their website at www.dietbetter.com.
Send us your news tips
BrandView
Features
Contests & Specials
Deseret Media Initiatives
Site Index
Other Resources

Mobile

Legal

Sister Sites