SYRACUSE — What started as a way to lose weight after her first pregnancy has now turned into a life-long passion for a Utah woman.
Cathi Gridley said she had struggled with maintaining a healthy weight since graduating from high school and after her first child was born in 1996, she started running to shed some of the weight. She started with 5K races, working up to running 10Ks, half marathons and her first marathon in 2002.
Twelve years and six kids later, Gridley is now preparing to run her 100th marathon on Oct. 4 in St. George.
"I just started (running) to stay in shape," Gridley said. "And it's given me so many benefits other than being physically fit. It's given me so many good friends to run with and (my) sanity — that's a big factor."
Gridley has done most of the marathons in Utah several times and has also traveled to 11 other states for races. She's run the Deseret News Marathon eight times, the Portneuf Medical Center Pocatello Marathon eight times, the St. George Marathon eight times and finished the Top of Utah Marathon for the seventh time on Sept. 20.
The 41-year-old said the most marathons she has run in a year was 17. She has done 10 marathons so far this year, and her race on Oct. 4 will be the fourth within a month. She was 45 seconds away from qualifying for the Boston Marathon for her second time while running the Big Cottonwood Marathon on Sept. 13, and she hopes to qualify during the Huntsville Marathon on Saturday.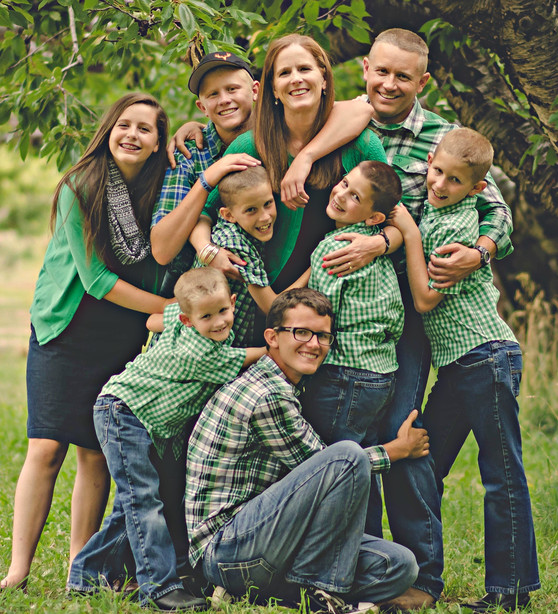 "I've had races where at the end I'm like, "I don't know why I do these. These are pretty crappy,' " Gridley said. "(But), there is nothing like the feeling at the end of a good marathon. You don't get that every time for sure. Only about one third of them or half are where you finish strong and you are feeling awesome at the end and you are just able to run hard. … You feel on top of the world."
Although she's run the Boston Marathon and one in Maryland, she said she's mainly run races in or near Utah due to finances, but as a member of the 50 States Marathon Club, she has a goal to run a marathon in each state. Gridley said she loves the Ogden and St. George marathons.
"Those are probably my two favorite Utah races," she said. "Around mile 18 or 19 on both those races, you head downhill again and boy, you can't beat that when you are dying in a marathon. It doesn't get any better than that."
As a mother of seven, Gridley makes time to train by waking up at 4 a.m. and 5 a.m. each day to run. She said her family is very supportive of her racing and her 16-year-old son and husband have both done half marathons with her.
"I don't know if it's harder to run a marathon or watch one, especially if you have little kids climbing on you," Gridley said of her husband's support. "He has been behind me every step of the way and I couldn't have done it without him. I am so grateful he has believed in me and helped me follow my dreams."


Photos
Related Links
Related Stories
0 Pending Comments
Sorry, we are not accepting new comments on this story, but if you have more to contribute please email
newstip@ksl.com
Showing of 18 comments
Sorry, we are not accepting new comments on this story, but if you have more to contribute please email
newstip@ksl.com